Exhibition
Washington Park, Opening Night 2012 , J. Miles Wolf, 2012, Chromogenic print, 24" × 30"
Courtesy of J. Miles Wolf
J. Miles Wolf — Photographs of Over-the-Rhine
Oct. 1 – 31, 2014
Mon-Fri: 10 am – 4 pm
J. Miles Wolf provides a brilliant and in-depth look at the architecture, people and events of Over-the-Rhine, the city's most historic neighborhood. J. Miles Wolf — Photographs of Over-the-Rhine captures brilliant moments, like the opening of Washington Park and the renaissance of the historic and brewery districts. Mr. Wolf has photographed Cincinnati and the region for 35 years. His photographs are in the Smithsonian's National Museum of American History and in the permanent collection of the Cincinnati Art Museum. He has published seven books of his photographs, including Cincinnati Images (2010) and Mount Adams: An Urban Island (2012).
Event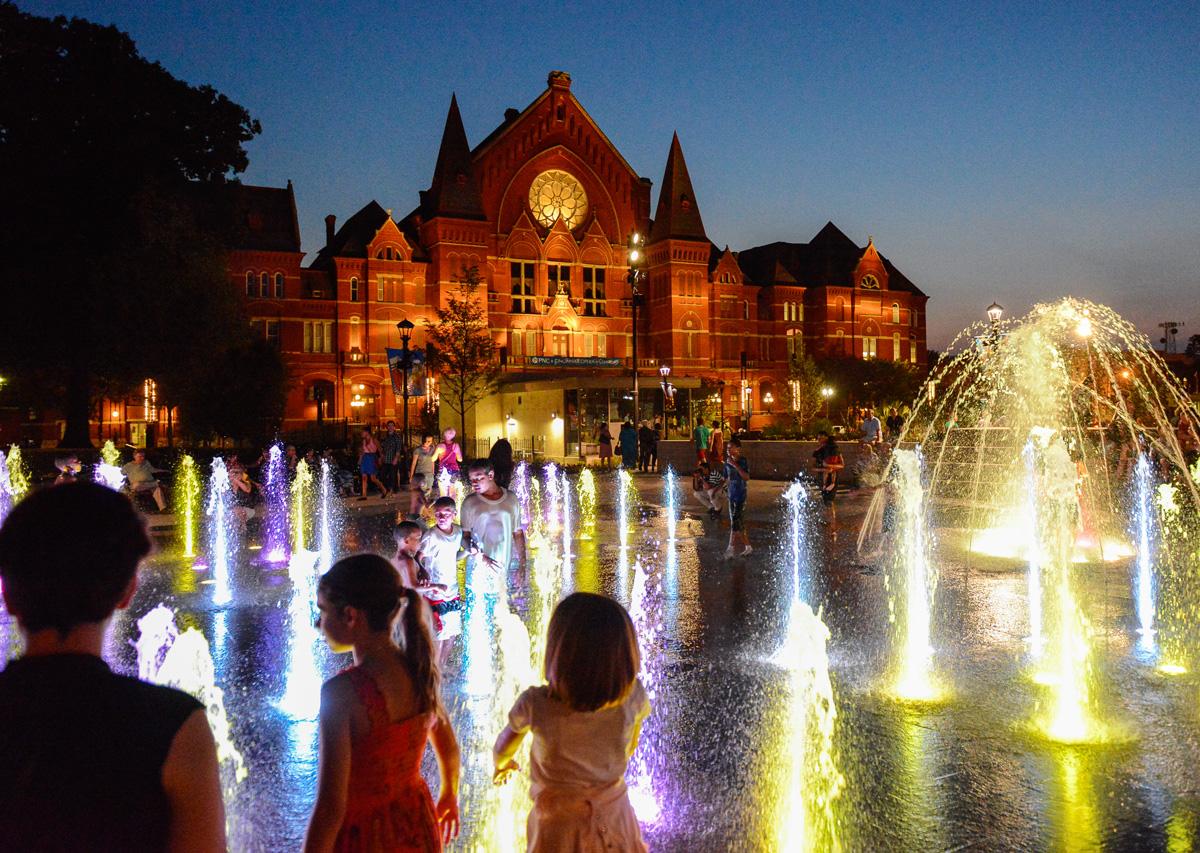 Oct. 10, 2014
Artworks | Lobby Gallery , 20 E. Central Parkway | Cincinnati, OH 45202
The Opening Reception for J. Miles Wolf — Photographs of Over-the-Rhine is on Friday, October 10, from 5 to 8 pm.
Reservation Information:
Free and open to the public.