Exhibition
Known as the Cincinnati Cobra, Ezzard Charles (center) became the World Heavyweight Boxing Champion in 1950 by defeating Joe Louis, 1950, Contact print
Courtesy of Cincinnati History Library and Archives
Treasures in Black & White: Historic Photographs of Cincinnati
Apr. 25, 2014 – Oct. 12, 2014
Mon–Sat:10 am–5 pm | Sun:11 am–6 pm
Look through the photographer's lens and revisit Cincinnati from the outbreak of the Civil War onwards. In nearly 60 large-format photographs, Treasures showcases 100 years of Cincinnati history in still, striking black and white. From rare, early-camera images documenting the Civil War era to many subsequent scenes and events — the Great Flood of 1937, the returning heroes of the 20th-century wars, early television stars, the rising urban cityscapes of 1960 —Treasures in Black & White: Historic Photographs of Cincinnati captures the Queen City, between 1860 and 1960. It is a powerful exhibit. Visitors will be transported in time to the events, celebrities and decades that shaped this city. The Treasures photo exhibition is an extension of the Historic Photos of Cincinnati (2006), published by Cincinnati Museum Center and Turner Publishing Company, and is drawn from the photo collection at the Cincinnati History Library and Archives.
Admission Information: Cincinnati History Museum only: Adults & Seniors: $10.50 and $9.50 | Toddlers and Children under 12: $5.50 and $8.50 | Infants under 1: Free | Free Fridays on dates and times listed | All-day-all-places rates also available
Lecture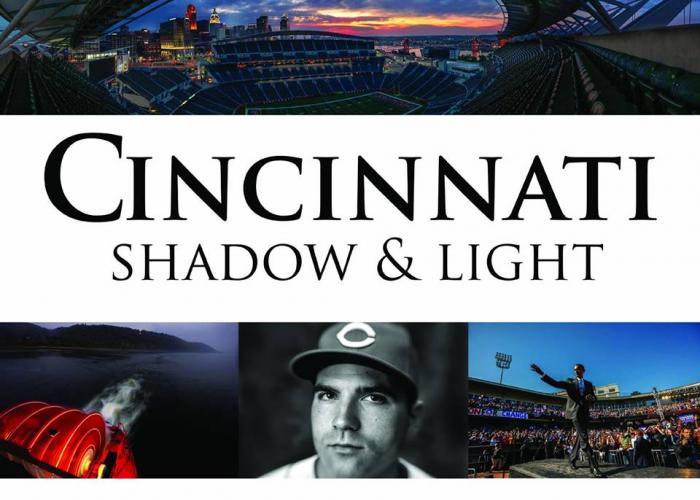 Sep. 18, 2014
Cincinnati Museum Center, 1301 Western Avenue | Cinti, OH 45203
In conjunction with Treasures in Black & White: Historic Photographs of Cincinnati, Photographer Michael Keating will present an Insights Lecture on Thursday, September 18.
Michael E. Keating
7 p.m. on Thursday, September 18
Reakirt Auditorium
Cincinnati-based photographer and Emmy-award winner Michael E. Keating captures portraits that tell moving and nuanced stories about the places we call home. Mr. Keating's images of our city's neighborhoods, buildings, sports and people span the last five decades, highlighting new perspectives and revealing the Queen City. Join us for a retrospective display of Keating's images and discover Cincinnati's beauty while getting a glimpse of the harsh realities of everyday life in the city. Go behind the scenes with him as he recounts decisive moments in professional sports and feel the grit and drama while he tells the stories behind life-changing, breaking news photographs. Discover Mr. Keating's most poignant portraits, tender moments and photographs through five sections titled The Ohio River, Dispatches from the Field, The Cincinnati Reds and Character & Personality. A book signing will follow the lecture.
Reservation Information:
Free and open to the public. Reservations are, however, strongly encouraged and available now at: http://www.cincymuseum.org/programs/lectures