Exhibition
Weight of Being, Hyeyoung Shin, 2014, Mixed media
Courtesy of Hyeyoung Shin
Weight of Being: Installation of Photography and Sculpture by Hyeyoung Shin
Sep. 26, 2014 – Nov. 8, 2014
Tues–Fri:10 am–4 pm | Sat:Noon–4 pm
"Installation is very performative activity, which is the use of material to transform a space or an area….I am fascinated with how the empty space on paper and fabric allows me to invite viewers immediately. I strive to create some sort of an ambiguous space where we are not able to define ourselves through the notion of race, language and culture. We can only realize ourselves as human beings without prejudice." —Hyeyoung Shin
Through Weight of Being, digital print images and cast paper sculptures of feet pairings create interest and engagement for the visitor. By focusing on feet, the ballast to the human form, Ms. Shin showcases that part of the anatomy unsubstantiated by "race, language and culture." With Weight of Being, Hyeyoung Shin transfigures the appendages of feet and toes—auxiliary parts of the core human body — into substantive art.
Event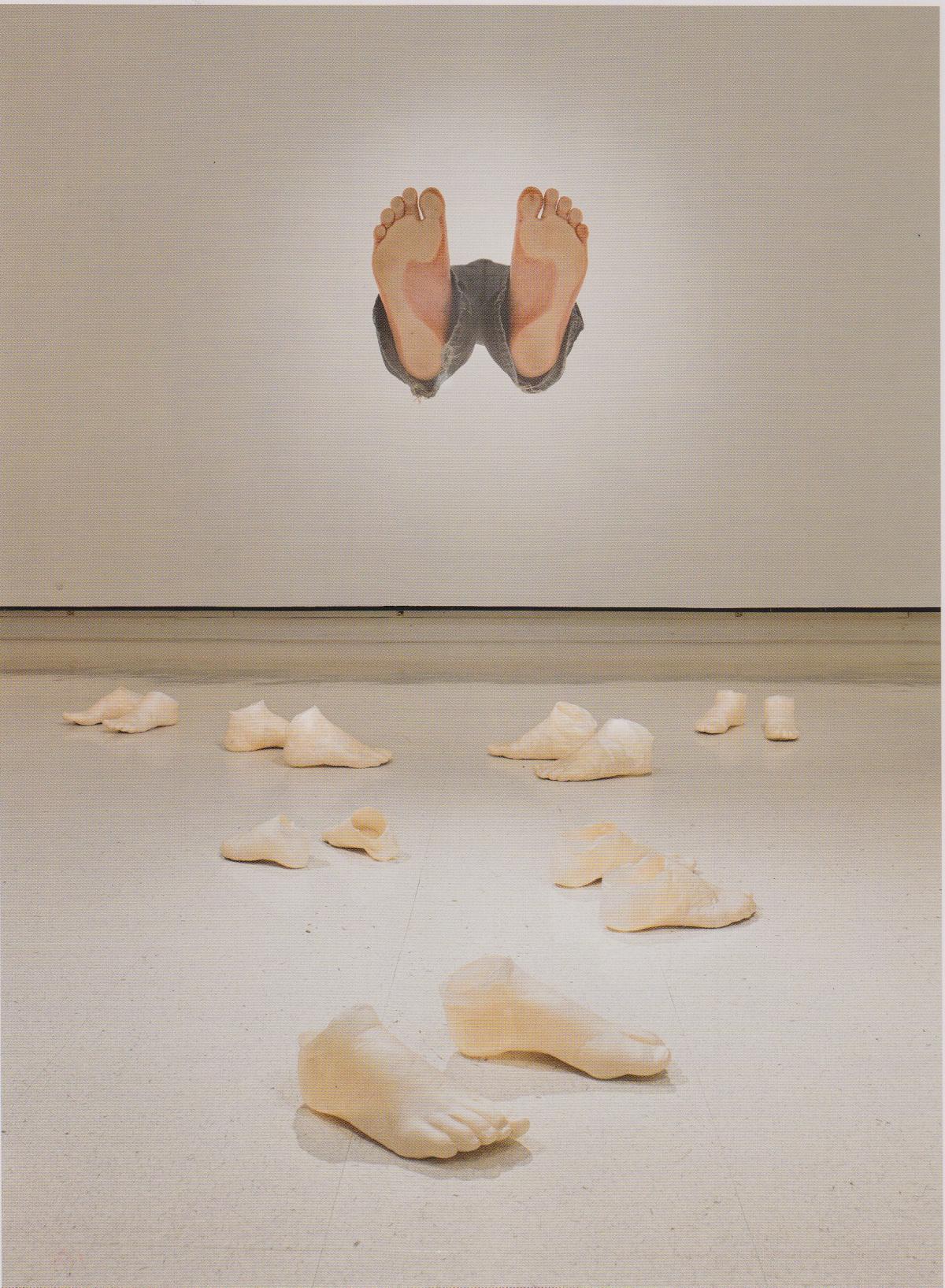 Sep. 26, 2014
Clay Street Press, 1312 Clay Street | Cincinnati, OH 45202
The Opening Reception for Hyeyoung Shin's Weight of Being takes place at the Clay Street Press Gallery on Friday, September 26, from 6 pm. A Final Friday gallery event in Over-the-Rhine.