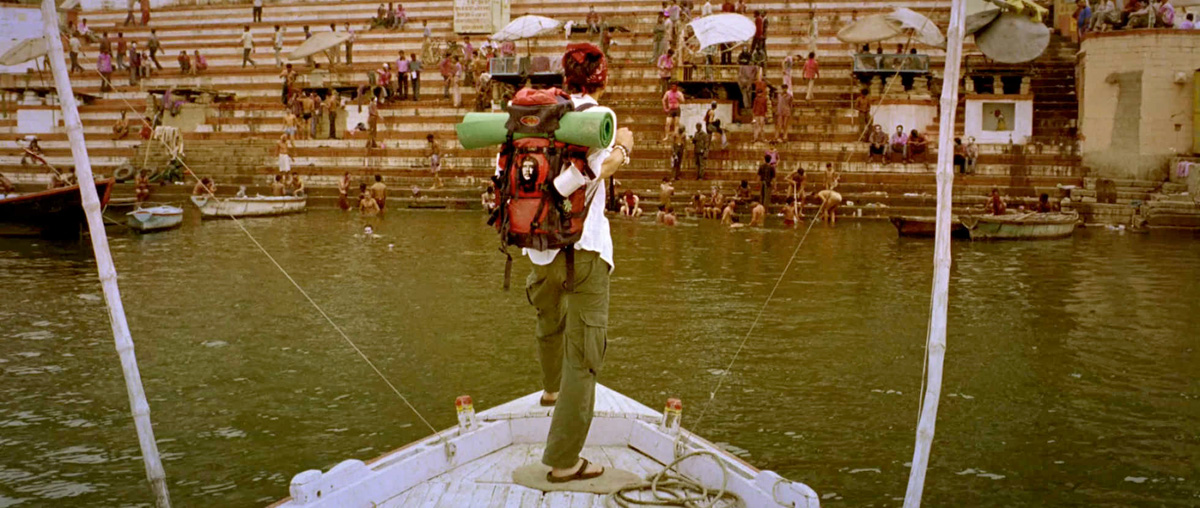 Oct. 8 – 12, 2014
Lightborne Studios | Over-the-Rhine | Cincinnati
Viewing Schedule
Wed. Oct. 8
2pm-5pm, Public Preview

5pm-8pm, Opening Event
Thurs. Oct. 9 - Sun. Oct. 12
This collection of art films emphasizes film and video's long-standing ties to art photography, featuring works by Bruce Conner, Nicolas Provost, Martha Colburn and others. The program premiered at Paramount Pictures Studios as part of Paris Photo Los Angeles in April 2014. During the FotoFocus Biennial, the films will screen continuously in the Lightborne Studios in Over-the-Rhine.
The selection, offering a breadth of international perspectives, includes both contemporary works and historical precedents. Each pair explores a common theme:
Performances
Rainer Ganahl, El Mundo: A Classical Music Concert, 2013 (55 min.)
Classical musicians gather to perform works by Rameau, Puccini, Bizet and more in a soon-to-be demolished discount store named El Mundo, formerly the Eagle Theater, in Harlem.
Moyra Davey, Les Goddesses, 2011 (61 min.)
Davey delivers a thoughtfully written extended essay on the life of English writer Mary Wollstonecraft and her circle, hewing the narrative to Davey's own personal history, with meditations on creative adversity, femininity, photography and the improbable survival of a culture of letters into the present day.
Others
Julian Rosefeldt, Lonely Planet, 2006 (16:18 min.)
An encounter between a stereotypical Western tourist and stereotypes of Indian culture leads to nuanced surprises as the Westerner wanders dimly through scenes of bathers in the Ganges, telemarketing offices, chaotic street fairs and a full-blown Bollywood production.
Rosalind Nashashibi, This Quality, 2010 (4:28 min.)
Set in Cairo, Nashashibi's film encourages close observation of a jolie laide, her face uncovered within a private interior, proceeding to street scenes with mysterious covered cars.
Fictions
Nicolas Provost, Stardust, 2010 (20 min.)
Based on documentary footage of everyday life — in this instance, crowds in Los Vegas casinos — Provost engages Hollywood film language to create a fictional crime drama with cameo appearances by Jack Nicholson and others.
Bruce Conner, Report, 1963-67 (13 min.)
Combining found footage and radio broadcasts of the Kennedy assassination, Conner's film presents a biting critique of the media's repeated mythification and commercialization of critical public events.
Enterprises
Jack & Leigh Ruby, Car Wash Incident, 2013 (25 min.)
Based on a photograph taken at a New Jersey car wash in 1975, created to support an insurance scam, the Ruby siblings' film reenacts a mysterious incident, using multiple actors, split screens and circular narrative to achieve a drama with no clear conclusions.
Peter Roehr, Film-Montagen 1-3, 1965 (22:53 min.)
Roehr based these spasmodic film shorts on appropriated television commercials, repeated multiple times to convulsive effect.
Loves
Slater Bradley, Sequoia, 2013 (2:27 min.)
Bradley combines his own footage with footage from Chris Marker's La Jetée (1965) and Hitchcock's Vertigo (1958) in this analysis of complicated and fleeting human emotion.
Wilhelm Sasnal, Mojave, 2006 (6:30 min.)
Set in an airplane graveyard, Sasnal's film playfully explores the resilience of desire and the beauty it conjures, even in the most inhospitable of environments.
Causes
Len Lye, Trade Tattoo, 1937, 5 mins (5:24 min.)
Lye transformed outtakes from British Post Office documentaries by painting directly on the film in order to generate colorful abstract patterns, further animated by Cuban dance music. 
Martha Colburn, I'm Gonna, 1996, (3 min.)
The hubris of man explodes on screen in this reedited, hand-colored treatment of an Australian action film, with poetry by 99 Hooker.