Oct. 9, 2014
Memorial Hall
Artists, Curators, Critics & Gallerists:
Anne Lindberg
Kevin Moore
Deborah Bell
Howard Greenberg
Richard B. Woodward

THURS OCT 9:  11am – 6:00 pm
11am: Memorial Hall opens for browsing at the FotoFocus Biennial Bookstore and the Aperture Foundation Fotobook Awards exhibit.
Photography in Dialogue
1pm: Film—Gerhard Richter Painting, 2011 (97 mins) by Corrina Belz — Response by Artist Anne Lindberg, Kansas City/New York
3:30pm: Discussion — Taiyo Onorato & Nico Krebs: The One-Eyed Thief — Conversation between Chief Curator Raphaela Platow, Contemporary Arts Center and FotoFocus Artistic Director and Curator Kevin Moore
5pm: Discussion—Vivian Maier: A Quiet Pursuit— Forum with Gallerist Deborah Bell, New York; Gallerist Howard Greenberg, New York; and Art Critic Richard B. Woodward, New York. Moderated by FotoFocus Artistic Director and Curator Kevin Moore.
Artists, Curators, Critics & Gallerists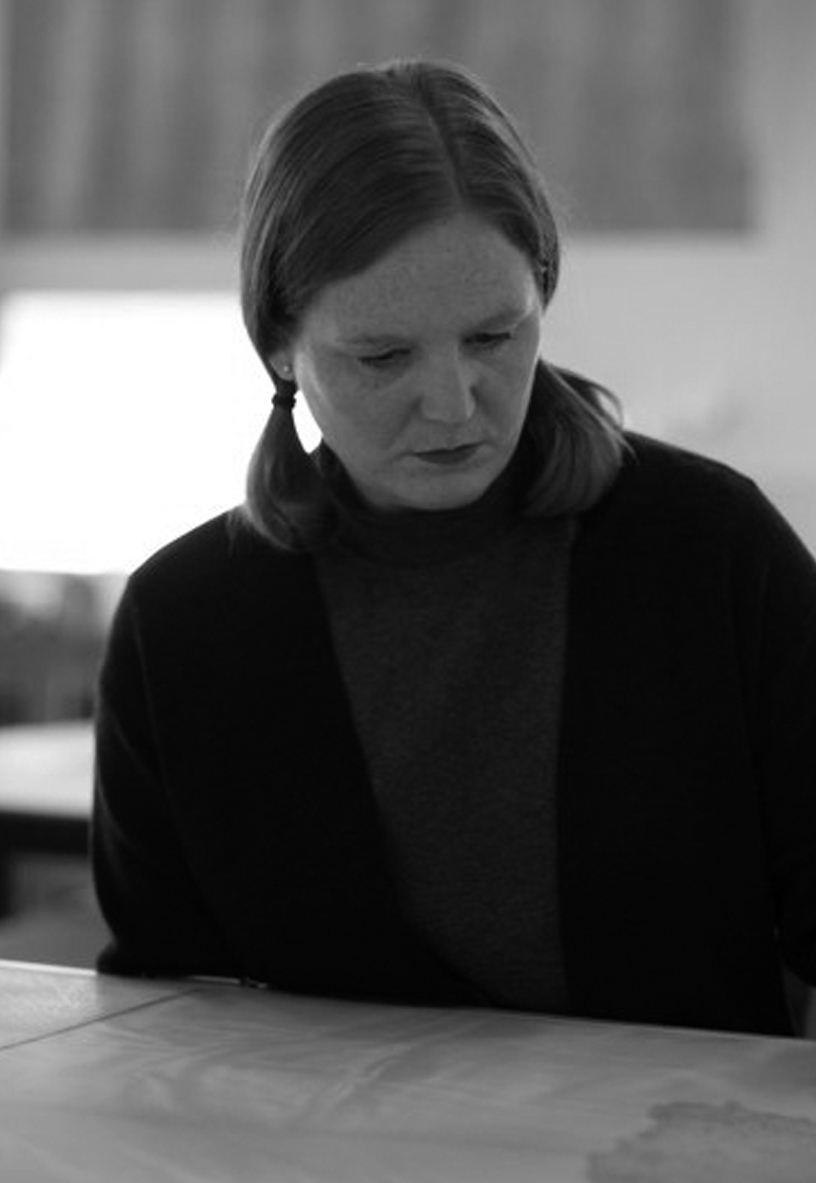 Anne Lindberg
"My work is a mirror of how I experience the world and as I negotiate physicality, optics and ideas through drawing languages, my voice withholds, blurs, teases and veils." Anne Lindberg's work — photography, drawings, installations, sculpture and architectural projects — has been in countless solo and group exhibitions: The Drawing Center (NYC), Tegnerforbundet (Norway), SESC Bom Retiro (Sao Paulo) and the Museum of Fine Arts Boston. She is also recipient of numerous awards, including a 2011 Painters & Sculptors Joan Mitchell Foundation Grant.
Photo by Wilson Reyes
Kevin Moore
Kevin Moore is an independent curator and writer based in New York, where he also teaches at Parsons The New School for Design. His museum exhibitions include Real to Real: Photographs from the Traina Collection (de Young Museum, San Francisco, 2012) and Starburst: Color Photography in America 1970-1980 (Cincinnati Art Museum, 2010). Recent gallery exhibitions include Panopticum (Robert Miller Gallery, New York, 2014); Eve Plays Duchamp (Brancolini Grimaldi, London, 2013); and Alchemical (Steven Kasher Gallery, New York, 2013). Dr. Moore is also the author of Jacques Henri Lartigue: The Invention of an Artist (2004; French version 2012); Robert Heinecken (2012); and Elena Dorfman: Empire Falling (2013). Previously, he has worked in curatorial departments at The Metropolitan Museum of Art, New York, and The Fogg Art Museum, Harvard University.
Deborah Bell
Deborah Bell established her New York gallery in 1988, exhibiting and selling works by such renowned artists as August Sander, Bill Brandt, Irving Penn, Richard Avedon, Garry Winogrand, Sid Kaplan, Edward Weston and Susan Paulsen. From 2011 through 2013, Ms. Bell joined Christie's New York as head of the Photographs Department. She is now in the process of re-opening Deborah Bell Photographs.
Howard Greenberg
Howard Greenberg is one of the world's foremost photography dealers, with expertise in 19th- and 20th-century photography. American Photo magazine proclaimed him one of the 25 most important people in photography in 2005, with his matchless collection of more than 30,000 photographs and his reputation as a leader in the fine art market. Museums, galleries, educational institutions and industry associations frequently seek his expertise. He has curated many critically acclaimed exhibitions, including Edward Steichen: 1915-1923 (2009); Bruce Davidson: East 100th St., The 1970 MoMA Show (2009); Minor White: Eye Mind Spirit (2008), Czech Vision (2007), and Appeal to This Age (1995), a pictorial overview of the civil rights movement. Mr. Greenberg represents such estates as Steichen, Vishniac and Munkacsi, as well as the vintage print archive of Time/Life, and he represents and exhibits acknowledged masters from the past — Stieglitz, Weston, Cartier-Bresson. More recently, Mr. Greenberg has added mid-career contemporary artists to the gallery's roster, including Edward Burtynsky, David Goldblatt and Frank Gohlke. Since his gallery's inception in 1981, now named after him, Howard Greenberg has published more than 40 photographic catalogues and books. The gallery, located in New York's Fuller Buiding, at 41 East 57th Street, is currently working on a long-term series of publications with Gerhard Steidl and Lumiere Press.
Richard B. Woodward
Most notably an art critic in New York City, Richard B. Woodward writes for The New York Times, The Paris Review and The Wall Street Journal. Most recently, he has covered smany divergent topics: the Zapruder film (2013); a commemoration to the virtuoso mastery of Alan Splet (1940-1994) in May; and the case of what is art, which deals with the posthumous work of the previously unknown works of Vivian Maier for the Wall Street Journal, also in May. In this last, Mr. Woodward concludes that, "What isn't in doubt is our gratitude that [Vivian Maier's] images — or those by Winogrand, Bellocq and Disfarmer — were saved and now exist for all to judge."