Photo: Louis Bickett
G. Haviland Argo III
G. Haviland Argo III grew up on a farm in rural Kentucky. He holds degrees in architecture from Harvard University's Graduate School of Design and the College of Design at the University of Kentucky where he was a Gaines Center for the Humanities Fellow. He has worked on numerous arts and cultural projects in well-known architecture and construction offices around the world and exhibits his artwork infrequently. He recently returned to Kentucky to represent the owners during the construction of 21c Museum Hotels in Cincinnati, Durham and Lexington. He is also a board member for various arts organizations across the country. www.havilandargo.com
Deborah Bell
Deborah Bell established her New York gallery in 1988, exhibiting and selling works by such renowned artists as August Sander, Bill Brandt, Irving Penn, Richard Avedon, Garry Winogrand, Sid Kaplan, Edward Weston and Susan Paulsen. From 2011 through 2013, Ms. Bell joined Christie's New York as head of the Photographs Department. She is now in the process of re-opening Deborah Bell Photographs.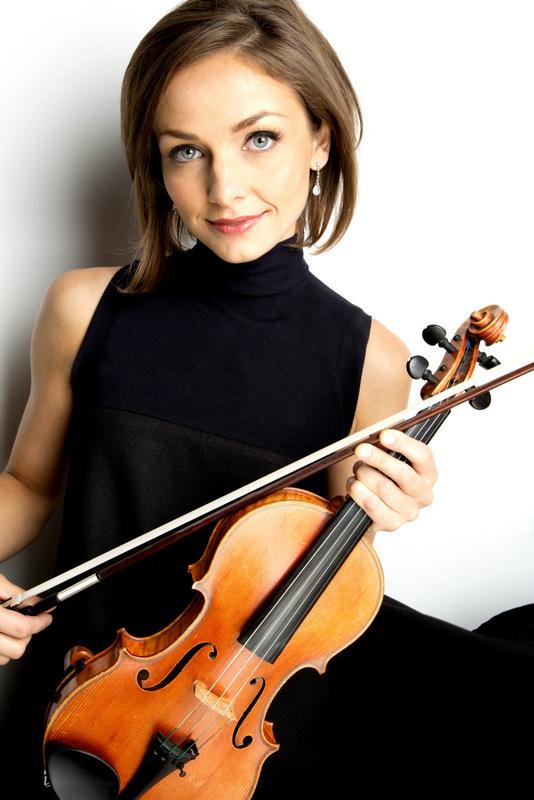 Tatiana Berman
Russian-born Tatiana Berman is a world-renowned violinist and founder of Constella, which has garnered attention for its inter-disciplinary performances since its inception in 2011. With Constella, Ms. Berman has gathered acclaimed and award-winning artists from across the globe to play "on the fringes of creative possibility" in Cincinnati.
Fred and Laura Bidwell
Both Fred and Laura Bidwell continue to be highly involved supporters of artists and arts organizations. Laura Bidwell was the founding curator of Summit ArtSpace Gallery in Akron, Ohio, and Fred Bidwell has been board president, twice, of the Akron Art Museum. He is currently a trustee for the Cleveland Museum of Art, where he recently served as Interim Director of the Museum. In 2011, the husband-wife arts advocates established the Fred and Laura Ruth Bidwell Foundation to support creativity and innovation through the arts. In 2013, they were awarded the Cleveland Arts Prize Martha Joseph Award for Distinguished Service to the Arts. In January 2013, the Bidwell Foundation opened the Transformer Station, a private museum in a restored 1924 multi-leveled transformer substation with a contemporary minimalist addition, located in the Ohio City neighborhood of Cleveland. Here, the Bidwells' acclaimed collection is on display for visitors, and here too highly praised programming is offered in the way of Artist Talks, performance and events.
Damon Brandt
Curator, art advisor and fine arts dealer with more than thirty-five years of experience, Damon Brandt specializes in Modern and Contemporary Art and Ancient Tribal Cultures. Over the years he has founded Damon Brandt Gallery (1984) in Soho; Damon Brandt Arts, Inc. (1992) for helping develop private collections; and the Salt Mine Projects, an umbrella company that supervises the development of his multi-media and curatorial projects, a natural extension of his collaboration with personnel and talent both within and outside of the art field.
Martha Colburn
Having spent her childhood making art at a very young age in Pennsylvania, Martha Colburn began working with film in 1994. She graduated from Maryland Institute College of Art in Baltimore and received a Film and Media Arts degree equivalent in Amsterdam. She now works primarily with collages and stop animation. Her videos feature in-camera editing and do not utilize post-production video effects.
Triumph of the Wild (2008), featured at 8 pm on Wednesday, October 8, at Memorial Hall, culls imagery from puzzles and storybooks and war accounts in her characteristic cut-and-paste style. In her interview with Cinema Scope from the time of its release, Ms. Colburn reveals the derivation for her visual forms: "Using the puzzles took root in reading about post-traumatic stress disorder and meeting people who grapple with it, from Afghanistan and Iraq. Reality changes before their very eyes; the curtain of their current reality goes up, and behind it comes the past." With her newest release, Metamorfoza (2013), she is described as a "DIY collage-animating legend," a title certainly merited by her impressive list of awards over the years, including, most recently: Best Music video, Ann Arbor Film Festival (2014); Exaequo (Best Short Film) l'Alternativa Film Festival, Barcelona, Spain (2010); Rema Hort Mann Award, New York City (2007); and Best Animated Film, New York Underground Film Festival (2003).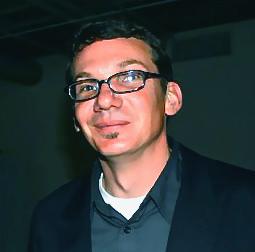 Aaron Cowan
Aaron Cowan is the Director of Galleries at the highly regarded College of Design, Architecture, Art, and Planning (DAAP), University of Cincinnati. While at the University, he has acted as exhibition designer and curator to dozens of exhibitions that showcase the various disciplines within the College of DAAP. With sensitivity to the artist and the audience, he creates exhibitions that challenge notions of what contemporary practice means and what its function is in our current visual culture. In order to create meaningful experiences for both artist and audience, he works with students, teaching both in the gallery and the classroom, in the making of exhibitions. He focuses on practical and theoretical considerations. Mr. Cowan is himself a trained artist with a background in sculpture, painting and installation. He has a BFA in Sculpture from the Art Academy of Cincinnati and an MFA in Painting from the University of Cincinnati.
Rachel de Joode
Rachel de Joode is Dutch born and Berlin based. She's from Amersfoort, the Netherlands, and studied time-based arts at the Gerrit Rietveld Academie Amsterdam. Shel has had multiple solo exhibitions: The Matter Of It Being A Stone, SWG3, Glasgow; (2014); The Molten Inner Core, Gallery Neumeister Bar-Am, Berlin (2014); The Hole and the Lump, Interstate Projects, New York (2013); and Real Things —Explorations in Three Dimensions, Oliver Francis Gallery, Dallas (2012). Ms. de Joode's work has also been exhibited in many groups exhibitions in Europe, the US, China and Australia. She was awarded the Deutsche Börse Residency Program at the Frankfurter Kunstverein in Frankfurt (2013), the Sculpture Space-funded residency (2012) and a residency at LMCC swingspace program at Governors Island, New York, NY (August '13 - January '14). She is currently teaching photography theory and photography at DAAP at the University of Cincinnati and preparing for a solo show at Kansas Gallery (NYC) in February. Ms. de Joode is known as a great connoisseur of surfaces—wet, smooth, crumpled, drooping. She conflates the mediums of photography and sculpture via photorealist sculpture and sculptural photography. Her works distort familiar structures, lending new shapes to bodies and objects. Often working with highly abstracted or 'raw' materials, she instigates shifts in form so that the final art object is frequently one, two or more steps removed from the material being depicted. For instance, a recent work of hers takes photographs of the artist's own tears which are then mounted onto plaster, cut into the shape of their path down her cheek and displayed as sculpture.
Elena Dorfman
Empire Falling — artist Elena Dorfman's most recent series of photographs— brings to the fore layered conceptual landscape images featuring abandoned and reclaimed rock quarries of the Midwest — quarries in Kentucky, Ohio and Indiana. This series may seem a departure from her previous works, which have explored the cultural, social and sexual practices of marginalized communities. As in the past, this project, too, "began as a sociological exploration of the communities that gather at quarries to jump from rocky precipices into water." Then these landscapes evolved. Wrought over several years, they became a contemporary view of an ancient though evolving survey of land. "Manipulating and reconstructing the landscape, I reassemble and layer the images emulating the natural process of stratum on stratum." Born in Boston, with a BA from Sarah Lawrence College, Ms. Dorfman now lives in Los Angeles.
José García
The work of José García is guided by his profound interest in the nature of materials, in their performance as components of complex buildings over time as well as the aesthetic reaction they elicit. Prior to beginning his own firm in Cincinnati in 2006, the award-winning architect and builder was first a project architect at Diaz y Lozada in Argentina and then at Michael Graes Architecture before becoming Director of Design at Al Neyer, Inc. He received his initial degree in architecture from the Universidad Catolica de Cordoba in Argentina and then his MS in Architecture from the University of Cincinnati and a Master of Architecture degree from Princeton University. José García has taught at Miami University and the University of Cincinnati, and he has lectured extensively in the US, Spain and South America. He is the designer of the Art Hub in Washington Park for FotoFocus Biennial 2014.
Howard Greenberg
Howard Greenberg is one of the world's foremost photography dealers, with expertise in 19th- and 20th-century photography. American Photo magazine proclaimed him one of the 25 most important people in photography in 2005, with his matchless collection of more than 30,000 photographs and his reputation as a leader in the fine art market. Museums, galleries, educational institutions and industry associations frequently seek his expertise. Additionally, he has curated many critically acclaimed exhibitions, including Edward Steichen: 1915-1923 (2009); Bruce Davidson: East 100th St., The 1970 MoMA Show (2009); Minor White: Eye Mind Spirit (2008), Czech Vision (2007) and Appeal to This Age (1995), a pictorial overview of the civil rights movement. Mr. Greenberg represents such estates as Steichen, Vishniac and Munkacsi, as well as the vintage print archive of Time/Life, and he represents and exhibits acknowledged masters from the past — Stieglitz, Weston, Cartier-Bresson. More recently, Mr. Greenberg has added mid-career contemporary artists to the gallery's roster, including Edward Burtynsky, David Goldblatt and Frank Gohlke. Since his gallery's inception in 1981, now named after him, Howard Greenberg has published more than 40 photographic catalogues and books. The gallery, located in New York's Fuller Building, at 41 East 57th Street, is currently working on a long-term series of publications with Gerhard Steidl and Lumiere Press.
Todd Herzog
Associate professor and head of German Studies at the University of Cincinnati, Todd Herzog also directs the university's Film & Media Studies program. He is co-editor of the Journal of Austrian Studies and author or editor of five books, including most recently, East, West, and Centre: Reframing Post–1989 European Cinema (Edinburgh, 2014, with Michael Gott) and Tatort Germany (Camden House, 2014, with Lynn Kutch). Dr. Herzog is currently editing A Critical Filmography of German Cinema to 1945 for Caboose Books and working on a bookabout art and life (after the death of privacy). He regularly teaches courses on German and European cinema; film studies' methodology and history; and German cultural history. Dr Herzog has a PhD from the University of Chicago abd his MA in Germanic Languages and Literature from John Hopkins University.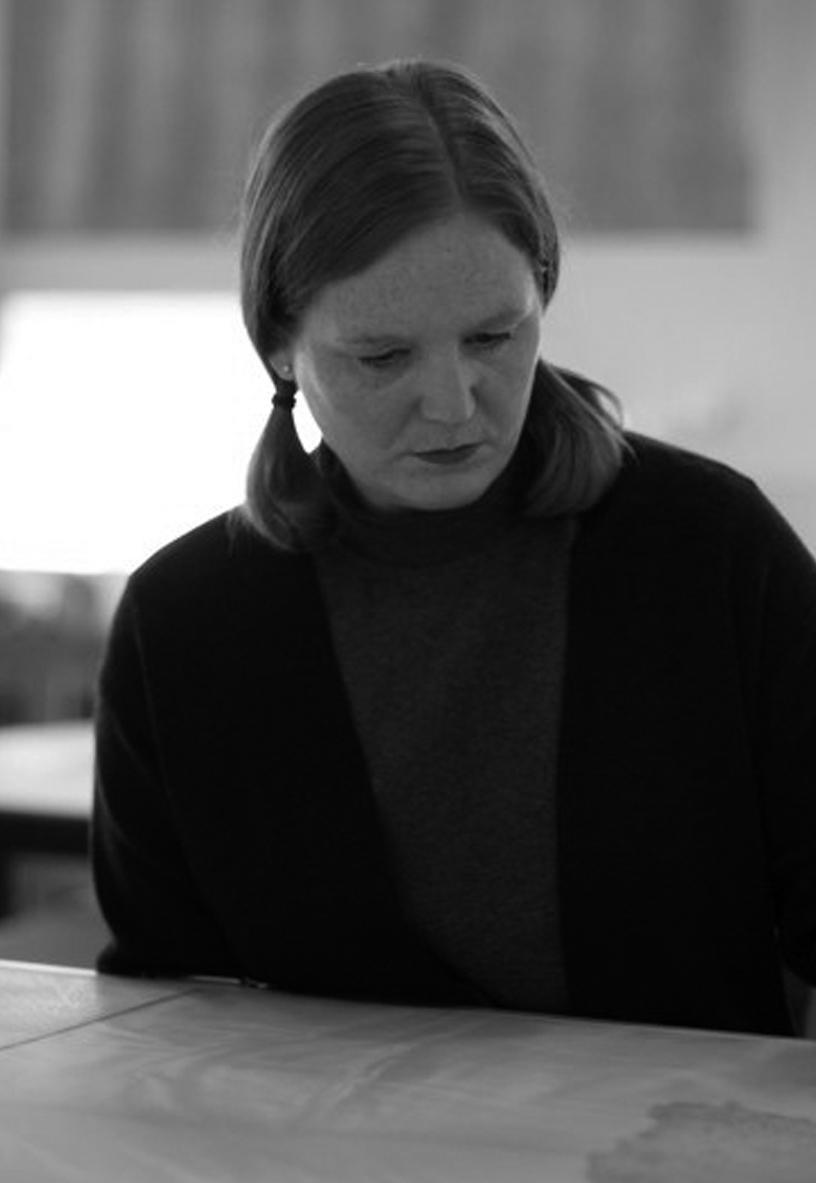 Anne Lindberg
"My work is a mirror of how I experience the world and as I negotiate physicality, optics and ideas through drawing languages, my voice withholds, blurs, teases and veils." Anne Lindberg's work — photography, drawings, installations, sculpture and architectural projects — has been in countless solo and group exhibitions: The Drawing Center (NYC), Tegnerforbundet (Norway), SESC Bom Retiro (Sao Paulo) and the Museum of Fine Arts Boston. She is also recipient of numerous awards, including a 2011 Painters & Sculptors Joan Mitchell Foundation Grant.
Steven Matijcio
Steven Matijcio has been curator of the Contemporary Arts Center (CAC) since March of 2013. Prior to this position, he served as Curator of Contemporary Art at the Southeastern Center for Contemporary Art (SECCA) in Winston-Salem, North Carolina, and he has held positions in such prominent galleries and museums as the Plug In Institute of Contemporary Art, the Power Plant, the Art Gallery of Ontario and the National Gallery of Canada. When asked by Christopher Hoeting how he would bring his past experiences of working locally and globally to the CAC, Mr. Matijcio responded that he is "drawn to cities on the so-called 'periphery' — outside the metropolis and mainstream," where "there are intrinsic discourses to be tapped in the 'local', which are then enriched through international dialogue." Consequently, he suggests that the blend of local and global perspectives make "a more resonant 'dinner party.'" In the fall of 2012, Mr. Matijcio curated the fourth edition of the Narracje Festival in Gdansk, Poland, and his 2013 essay, "Nothing to See Here" was accepted into the RENEW Conference in Riga, Latvia. In 2010, he was honored with the prestigious Emily Hall Tremaine Exhibition Award. He is a graduate of the Center for Curatorial Studies at Bard College.
Thollem McDonas
Pianist, composer, improviser and teacher, Thollem McDonas travels continuously, performing as soloist and in collaboration. With 41 albums to his discography on 17 different labels, all in the last eight years, his far-reaching work involves filmmakers, dancers, poets and painters.
Nion McEvoy
The chairman & CEO of Chronicle Books, based in San Francisco, California, Nion McEvoy joined the publisher in 1986, and served there as editor-in-chief for the adult trade division. In 2000, he acquired the company through The McEvoy Group, which also includes becker&mayer!, Princeton Architectural Press and Galison/Mudpuppy. Chronicle Books retains its reputation for excellence in design and the strong popular appeal of its titles, including such best-sellers as The Beatles Anthology, Press Here, and Plenty. Photo titles include David Maisel's Library of Dust, Elinor Carucci's Closer, Jim Marshall's Proof and Andrew Zuckerman's Creature. Prior to his career with Chronicle Books, Mr. McEvoy worked in the business affairs departments of the William Morris Agency in Beverly Hills and of Wescom Productions. He is a graduate of Porter College at the University of California, Santa Cruz and UC Hastings College of the Law. He is a commissioner for the Smithsonian American Art Museum (SAAM) and serves on the boards of SFJAZZ, the University of California, San Francisco (UCSF) Foundation and San Francisco Museum of Modern Art (SFMOMA). Mr. McEvoy is also on the Photography Accessions Committee at SFMOMA and the overall Accessions Committee at SAAM. Nion McEvoy has two sons and a daughter, and plays drums in two elusive bands, Rough Draft and Thinking in Pictures.
Photo by Wilson Reyes
Kevin Moore
Kevin Moore is an independent curator and writer based in New York, where he also teaches at Parsons The New School for Design. His museum exhibitions include Real to Real: Photographs from the Traina Collection (de Young Museum, San Francisco, 2012) and Starburst: Color Photography in America 1970-1980 (Cincinnati Art Museum, 2010). Recent gallery exhibitions include Panopticum (Robert Miller Gallery, New York, 2014); Eve Plays Duchamp (Brancolini Grimaldi, London, 2013); and Alchemical (Steven Kasher Gallery, New York, 2013). Mr. Moore is also the author of Jacques Henri Lartigue: The Invention of an Artist (2004; French version 2012); Robert Heinecken (2012); and Elena Dorfman: Empire Falling (2013).Previously, he has worked in curatorial departments at The Metropolitan Museum of Art, New York, and The Fogg Art Museum, Harvard University.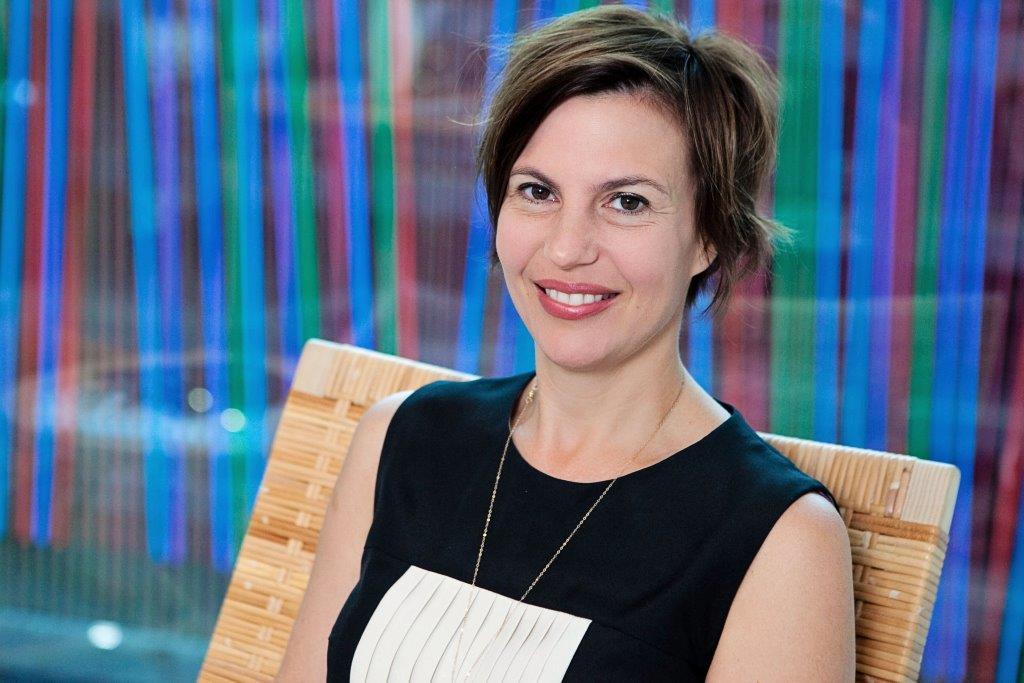 Raphaela Platow
In July 2007, Raphaela Platow became the Alice & Harris Weston Director and Chief Curator of the Contemporary Arts Center (CAC), one of the oldest and most celebrated Centers for Contemporary Art in the United States. With strategic leadership, Ms. Platow has successfully expanded the CAC's family, public and docent programs and consistently attracts internationally acclaimed contemporary artists to exhibit their work at the CAC. Additionally, she launched the CAC's popular and growing performance series, which has included Patti Smith, Olafur Arnolds, Roomful of Teeth and Hauschka. During Ms. Platow's tenure, the CAC has curated major solo exhibitions by Maria Lessing, Tara Donavan, Anri Sala, Michael Sailsdorfer, Shilpa Gupta, Shepard Fairey, Keith Haring, Andy Warhol and JR as well as many group shows. She has curated and authored corresponding catalogues for countless exhibitions devoted, most recently, to the works of such artists as Atul Dodiya and Hema Upadhyay (Modernization, 2013); Diane Landry (By Every Wind that Blows, 2013); Andy Warhol (Image Machine, 2012); and Dasha Shishkin (I Surrender, Dear, 2012). Ms. Platow has also contributed as art critic for Sculpture Magazine and Artpapers. She was a lecturer on contemporary art at MIT and the University of Cincinnati, as well as a lecturer in the Museum Studies programs at University of Cincinnati, Tufts University, Boston University and Boston Institute for the Arts. Before moving to Cincinnati, Ms. Platow served in the roles of Acting Director, Chief Curator and Curator of the Rose Art Museum of Brandeis University in Waltham, Massachusetts. Ms. Platow earned both her MA in Art History and MBA from Humboldt University, Berlin.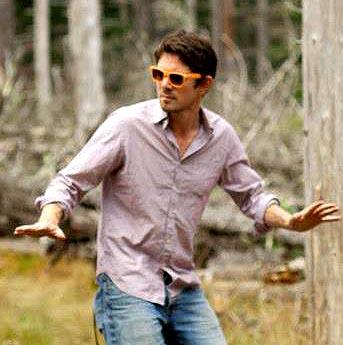 Matthew Porter
Matthew Porter (b.1975, Pennsylvania) received his BA from Bard College in 1998 and his MFA from Bard-ICP in 2006. Porter was profiled in The New York Times and included in the "After Photoshop" exhibition at the Metropolitan Museum Art (New York, 2012), as well as the International Center of Photography Museum's "Perspectives 2010." Recent exhibitions include "Greet the Dust" at M+B (Los Angeles), "High Difference" at Invisible Exports (New York), and group shows at Frank Elbaz (Paris), Koenig & Clinton (New York), and the Foam Museum in Amsterdam. Porter's curatorial projects include "Seven Summits" at Mount Tremper Arts, "The Crystal Chain" at INVISIBLE-EXPORTS, and "Bedtime for Bonzo" at M+B, which was an ARTFORUM Critics' Pick in 2011. He is the co-editor of Blind Spot magazine Issue 45, and his writings and interviews have been featured in Triple Canopy, Blind Spot, ARTFORUM.com and Canteen. Porter teaches part time at Parsons The New School for Design in New York, and his work is included in the permanent collection of The Metropolitan Museum of Modern Art. Porter lives and works in Brooklyn, New York.
Photograph of Jeff L. Rosenheim © by Jill Krementz; all rights reserved.
Jeff L. Rosenheim
Jeff L. Rosenheim, Curator in Charge, Department of Photographs, Metropolitan Museum of Art
Prior to joining the Metropolitan Museum in 1988, Jeff Rosenheim earned his B.A. in American Studies at Yale University and his M.F.A. in Photography at Tulane University, and worked at The Historic New Orleans Collection and the Museum of the City of New York. An expert in American photography with wide-ranging interests from 19th-century to contemporary art, he has taught at Columbia University, the Institute of Fine Arts at New York University, and Bard College, and is an admired public speaker, most recently with talks at Yale and Stanford universities.
At the Metropolitan Museum, he has organized or co-organized some 20 exhibitions and was responsible for facilitating the Museum's acquisitions of the complete archives of photographers Walker Evans in 1994 and Diane Arbus in 2007. A foremost authority on Evans, he has organized six exhibitions of the artist's work, including Walker Evans, a major retrospective at the Met in 2000, and Walker Evans and the Picture Postcard in 2009, and has authored eight publications on Evans's oeuvre.
He was the curator responsible for the Metropolitan Museum's presentation of the exhibition Diane Arbus Revelations in 2005, was a co-author of its award-winning catalogue, and also collaborated on the Diane Arbus exhibition, which traveled to the Martin-Gropius-Bau in Berlin. He has in recent years published catalogue essays on Robert Frank, Robert Polidori, Stephen Shore, and Paul Graham, and last year organized the exhibition titled Photography and the American Civil War, on display at the Metropolitan Museum from April 2 through September 2, 2013.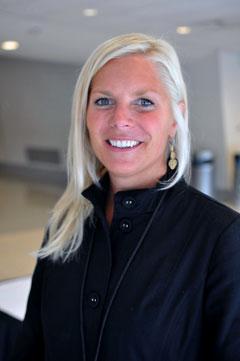 Kristen Erwin Schlotman
Kristen Erwin Schlotman is the Executive Director of the Greater Cincinnati and Northern Kentucky Film Commission. She has been with the Commission since 1997, then coordinating production. With a background in marketing and radio production, her education helps her represent the Film Commission in Cincinnati and across the nation. She has many "credits under her belt," including Miles Ahead, Carol, Ides of March, Secretariat, Dreamer, Traffic, In Too Deep, Seabiscuit and Elizabethtown. Under her leadership, Cincinnati now ranks as number one for reality television production. In addition to her production responsibilities, she also spearheads the Film Commission's educational endeavors, having overseen workshops on screenwriting, documentary filmmaking, media streaming and location scouting. Ms. Erwin Schlotman recently led the commission into more aggressive markets by working with state politicians to develop some of the world's best tax incentives, instrumental in bringing significant jobs and dollars to the area. She has received many accolades including the Queen City Advocate Award, 40 Under Forty, Leadership Cincinnati, and The Cincinnati Enquirer's 20 Women to Watch.
Ivan Shaw
Ivan Shaw began his career at Vanity Fair in 1992. He joined the Vogue Art Department in 1994, became Photo Editor in 1996, Photography Director in 1999, and was named Executive Photography Director this year. During his tenure, Ivan has contributed to numerous books and exhibitions, including Extreme Beauty in Vogue and The Editors Eye. Mr. Shaw is now working extensively with The Vogue Archive and has presented lectures on the archive both in the United States and England, including a guest-lecturer appearance at the Detroit Institute of Arts. He also lectures regularly on fashion photography at New York's School of Visual Arts, and is an avid collector of photographs and photography books.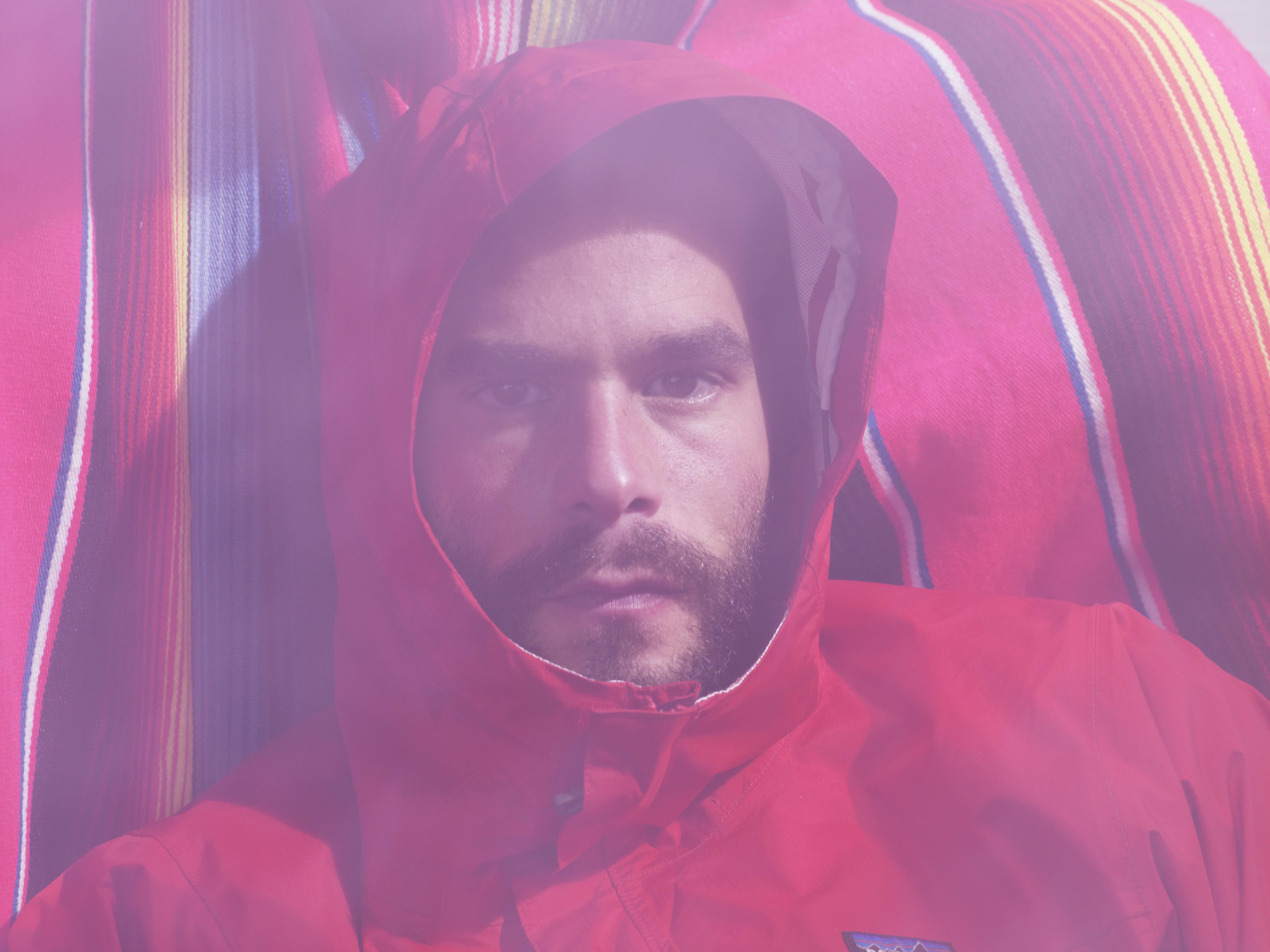 David Benjamin Sherry
David Benjamin Sherry (American, b.1981) lives and works in Los Angeles. He is represented by OHWOW, Los Angeles, and Salon 94, New York. An analog photographer and an avid darkroom printer who pushes extreme and often monochrome color, his work is currently on view at Salon 94 and Danziger Gallery, New York, through October 25th.
Brian Sholis
Associate Curator of Photography at the Cincinnati Art Museum, Brian Sholis was previously an editor at Aperture Foundation and Artforum. His writing on photography, landscapes and American history has appeared in numerous museum exhibition catalogues, artist monographs and magazines. In 2014, he has organized the exhibitions Eyes on the Street; Big Pictures; Building Pictures: Architectural Photographs by Édouard Baldus; and Portraits of the Artist, all for the Cincinnati Art Museum. Most recently, his writing appeared in the 2014 Deutsche Börse Photography Prize catalogue and the Fall 2014 issue ofThe Common.
Elizabeth Siegel
Elizabeth Siegel is Associate Curator of Photography at the Art Institute of Chicago, where she has worked for over ten years. She received her undergraduate degree at Yale and her Ph.D. from the University of Chicago. Among her recent exhibitions are Abelardo Morell: The Universe Next Door, a retrospective that traveled to the J. Paul Getty Museum and High Museum of Art; Ralph Eugene Meatyard: Dolls and Masks, which traveled to the de Young Museum, San Francisco, and the Philadelphia Museum of Art; and Playing with Pictures: The Art of Victorian Photocollage, which traveled to the Metropolitan Museum of Art, New York, and the Art Gallery of Ontario, Toronto. Besides catalogues accompanying those exhibitions, other books include Taken by Design: Photography at the Institute of Design, 1937–1971 and Galleries of Friendship and Fame: A History of Nineteenth-Century American Photograph Albums. She is currently working on a major exhibition on the history and aesthetics of 3D photography and film. She lives in Chicago with her husband, Greg Jacobs, a documentary filmmaker, and their two daughters.
Alice Gray Stites
As Vice President and Museum Director of 21c Museum Hotels, Alice Gray Stites also serves as Director and Chief Curator of 21c Museum, North America's first multi-venue museum dedicated solely to collecting and exhibiting art from this century. Ms. Stites curates site-specific installations, rotating exhibitions and a range of cultural programming at the 21c Museum Hotels located in Louisville, Cincinnati and Bentonville. In this capacity, she curated the current exhibition, Hybridity: the New Frontier as well as others, including Dis-semblance: Projecting and Perceiving Identity; Wild Card; The Art of Michael Combs, A Fifteen-Year Survey; Blue: Matter, Mood, and Melancholy; Aftermath: Witnessing War, Countenancing Compassion. Prior to joining 21c in 2012, Alice Gray Stites was director of artwithoutwalls, a non-profit, non-collecting public arts organization, and, from 1995–2006, was adjunct curator of contemporary art at the Speed Art Museum. She holds an MA from Columbia University.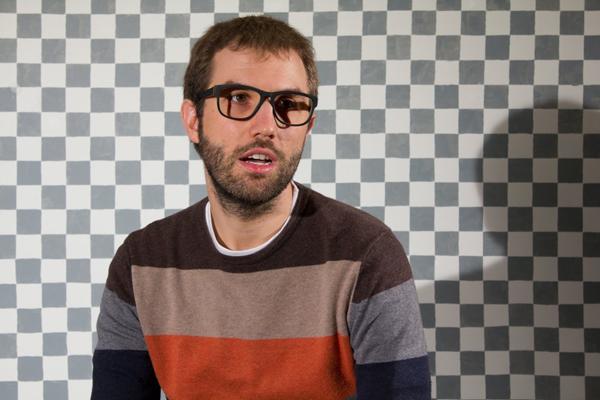 Jordan Tate
The work of Jordan Tate is held in collections nationwide, including Rhizome at the New Museum (New York City); the Museum of Contemporary Photography (New York City); The Fred and Laura Ruth Bidwell Collection (Cleveland); the Cincinnati Art Museum; the Columbus Museum of Art; and the Museum of Fine Arts, Houston. He is currently Assistant Professor of Art at the University of Cincinnati. He holds a Bachelor of Philosophy in Interdisciplinary Studies from Miami University, Oxford, and an MFA in Photography from Indiana University. Mr. Tate was a Fulbright Fellow to Germany in 2008–09.
John Waters
With popularity and acclaim highly visible in his world — eight Tony Awards alone for the musical show adaptation of his film, Hairspray — one might not think John Waters still capable of being "figurehead for a particular type of misfit – angry, subversive, creative and funny," as described by Alex Needham. But John Waters remains all that and more. Those who see his one-man performance of This Filthy World on Saturday, October 11, will get the chance to experience his outlandish insight live and first-hand in a 90ish-minute vaudevillian performance that covers topics as divergent as art-world extremism, fashion outrage, true crime, exploitation films, Catholicism, sex, his up-bringing in Baltimore and the joy of reading.
Richard B. Woodward
Most notably an art critic in New York City, Richard B. Woodward writes for The New York Times, The Paris Review and The Wall Street Journal. Most recently, he has covered smany divergent topics: the Zapruder film (2013); a commemoration to the virtuoso mastery of Alan Splet (1940-1994) in May; and the case of what is art, which deals with the posthumous work of the previously unknown works of Vivian Maier for the Wall Street Journal, also in May. In this last, Mr. Woodward concludes that, "What isn't in doubt is our gratitude that [Vivian Maier's] images — or those by Winogrand, Bellocq and Disfarmer — were saved and now exist for all to judge."